NEWS&BLOG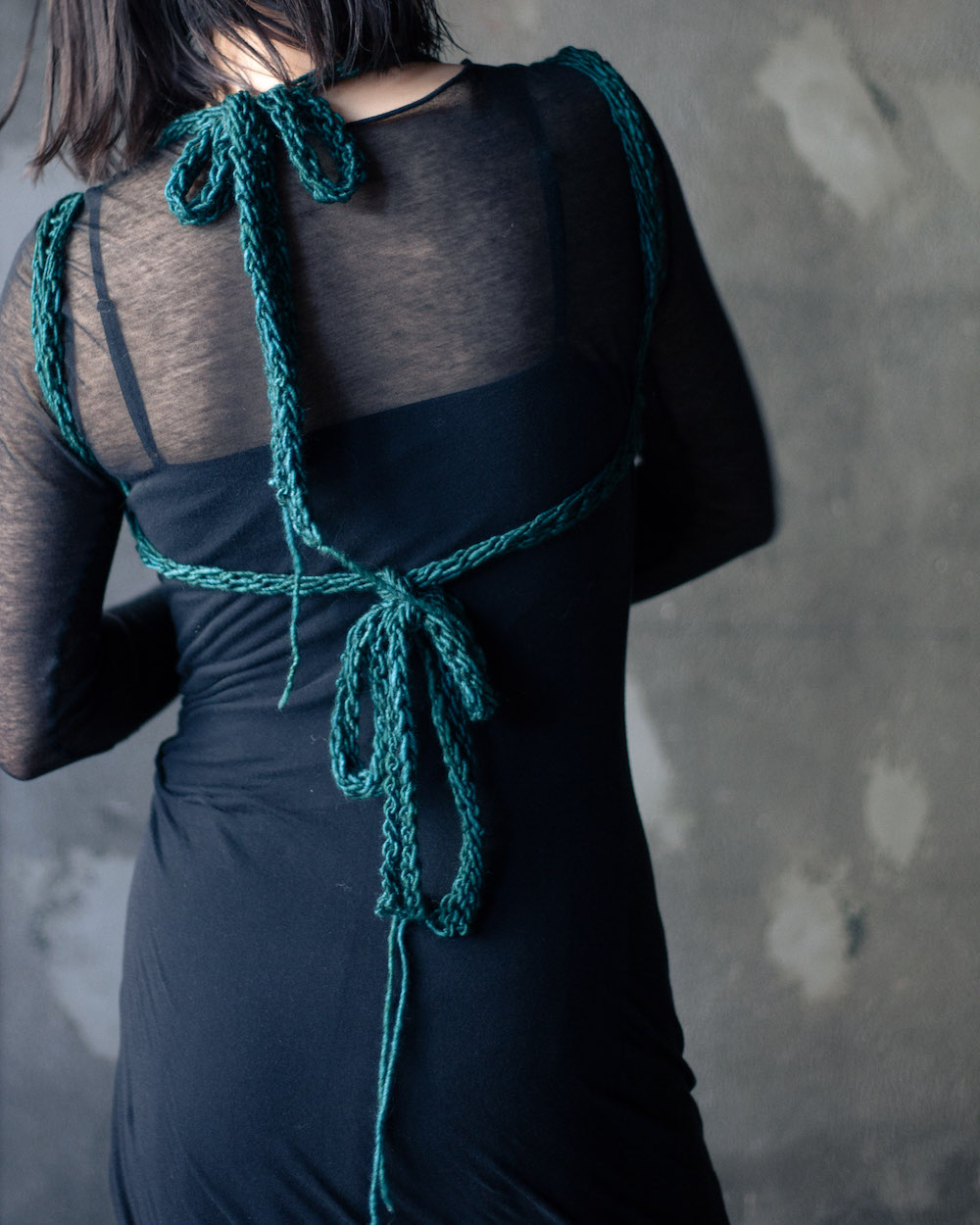 interview – "VAISSEAU"
こんにちは。crafts women 23AWの第二回目は今季初入荷、日本には初上陸となる"VAISSEAU(ヴェッソー)をご紹介いたします。
商品についてはこちらに詳細を記載しましたので割愛しますね。
ほぼ独学でニットを学び、独自の世界観が自由に詰まったVAISSEAU。早速インタビューをご紹介します。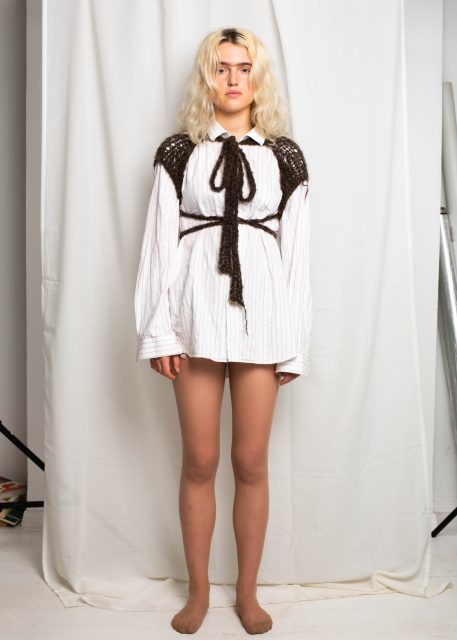 1. Could you please tell us about your background?
「あなたのバックグラウンドについて教えてください」
My name is Rachel, I am a textile designer from Montreal, QC. I started Vaisseau as a way to explore and experiment with the art of knitting and crochet, having taught myself through a lot of trial and error after gaining a brief introduction in school in 2017. It really all started from being introduced to different types of natural yarns and fibres that took me away from the typical styles of knitting to let the fibre really take the lead in the inspiration of the creation of a piece.
モントリオールのテキスタイルデザイナー、レイチェルです。2017年に学校で簡単な手ほどきを受けた後、多くの試行錯誤を経て独学で編み物とかぎ針編みの技術を探求し、実験する方法としてVaisseauを始めました。ニットの典型的なスタイルから離れ、作品作りのインスピレーションを繊維に委ねるために、さまざまな種類の天然糸や繊維を紹介されたことがすべての始まりでした。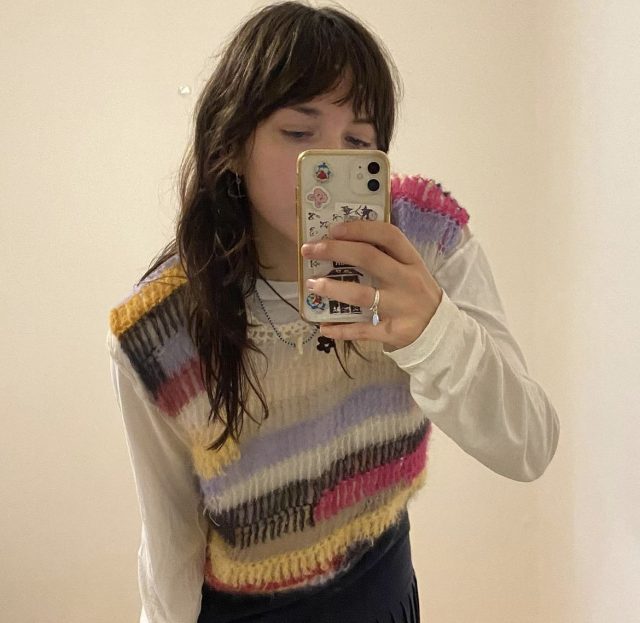 デザイナーのレイチェル
2. What made you to start your own brand?
「ブランドを立ち上げたキッカケは?」
Vaisseau was never meant to be a typical 'brand' as it has kind of come to be in the recent years – I wanted to view Vaisseau as that of an archive to document my progress, creativity, and exploration of the textile world. However through the growth of this project I was lucky enough to be able to share my pieces and see people all over the world wearing the garments that I've designed, which I never could have imagined at the start of it. This is why I like to keep my model primarily in line with 'made-to-order', or 'one-of' pieces when it comes to selling my garments to harness the initial goals of Vaisseau while also being able to maintain the hand- knit production in a sustainable way.
私はVaisseauを、私の進歩、創造性、テキスタイルの世界の探求を記録するためのアーカイブとして捉えていました。しかし、このプロジェクトの成長を通じて、私は幸運にも自分の作品をSNSなどを通して共有することができ、世界中の人々が私のデザインした服を着ているのを見ることができました。だからこそ私は、ヴェッソーの当初の目標を生かしつつ、持続可能な方法で手編みの生産を維持できるよう、自分の服を販売する際には「オーダーメイド」、つまり「一点もの」を軸にしたモデルを維持したいと思っています。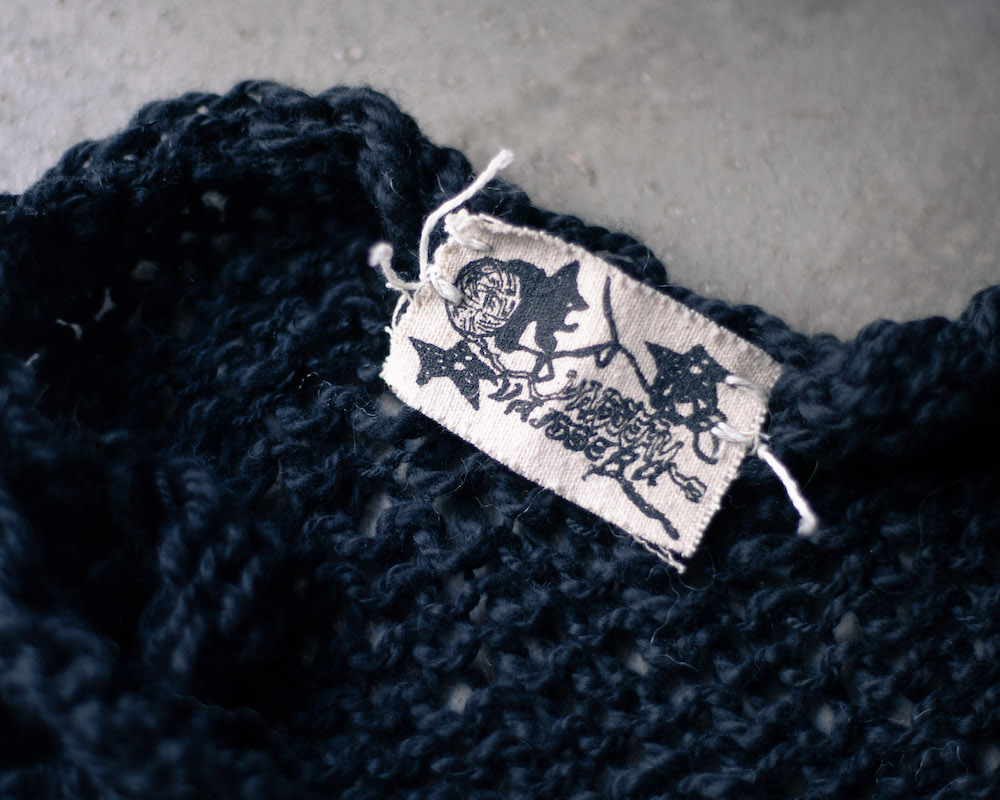 3. What is the most important thing during your creating or designing clothes?
「服を作ったりデザインしたりする際に最も重要視していることは何でしょうか?」
I try to always remind myself to slow down when it comes to design. Often times I get overwhelmed and over-excited with the realm of possibility that comes with textile, and it can be hard to then narrow in my focus and time into my current projects and ideas. I tend to want to be doing a bunch of pieces and experiments at once, but I try to keep in mind that there is great value in taking time in creating a piece and not rushing the process, that's when my best work comes to fruition.
私はデザインに関しては、常にペースを落とすよう自分に言い聞かせるようにしています。テキスタイルの可能性の大きさに圧倒され、興奮しすぎて、現在のプロジェクトやアイデアに集中するのが難しくなることがよくあるのです。一度にたくさんの作品や実験をしたくなりがちですが、焦らず時間をかけて制作することに大きな価値があることを心に留めておくようにしています。
4. Who are some of the women for whom you are inspired?
「インスピレーションの源となる女性は?」
There seems to be inspirational women everywhere I look, but primarily my mother gives me the support and encouragement to do what I'm passionate about in life, which means a lot. On the knitwear side of things, Cherry from @thenongrak has always been an inspiration through the bounds of her creativity and the level of care and detail that she and her partner put into their brand. I think within the current time of the industry, it is hard to really find the line between passion, ethics, care, and accessibility within fashion and they do it really well.
インスピレーションを与えてくれる女性はどこにでもいるような気がするけれど、私が人生で熱中していることをするためのサポートや励ましを与えてくれるのは、主に母。ニットウェアの面では、the nong rakのチェリーは、彼女の創造性の範囲と、彼女と彼女のパートナーがブランドに注いでいるケアとディテールのレベルを通して、常にインスピレーションを与えてくれています。現在のファッション業界では、情熱、倫理観、気遣い、アクセシビリティの境界線を見つけるのは難しいと思っています。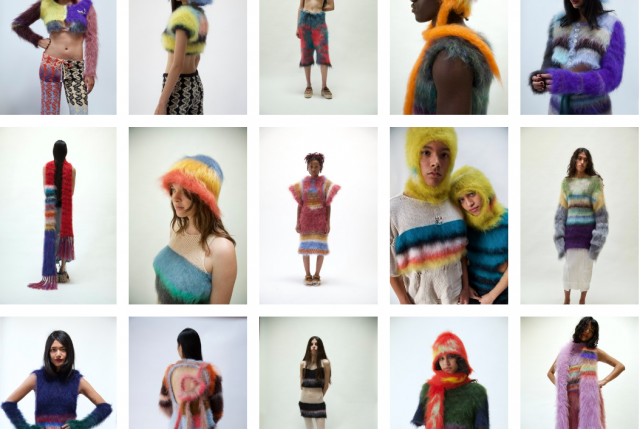 いかがでしたでしょうか。自分のための"アーカイブ"としてSNSを活用していたところに、彼女のセンスに世界中の人が引き込まれ、今ではオーダーメイドだけでなくごく少量の展開で5店舗の取り扱いがある。信念を持ちながら自分の"好き"を突き詰めていけば、何か一歩世界が広がるかもしれない、そのチャンスは全ての人に転がっている・・と思わせてくれるインタビューでした。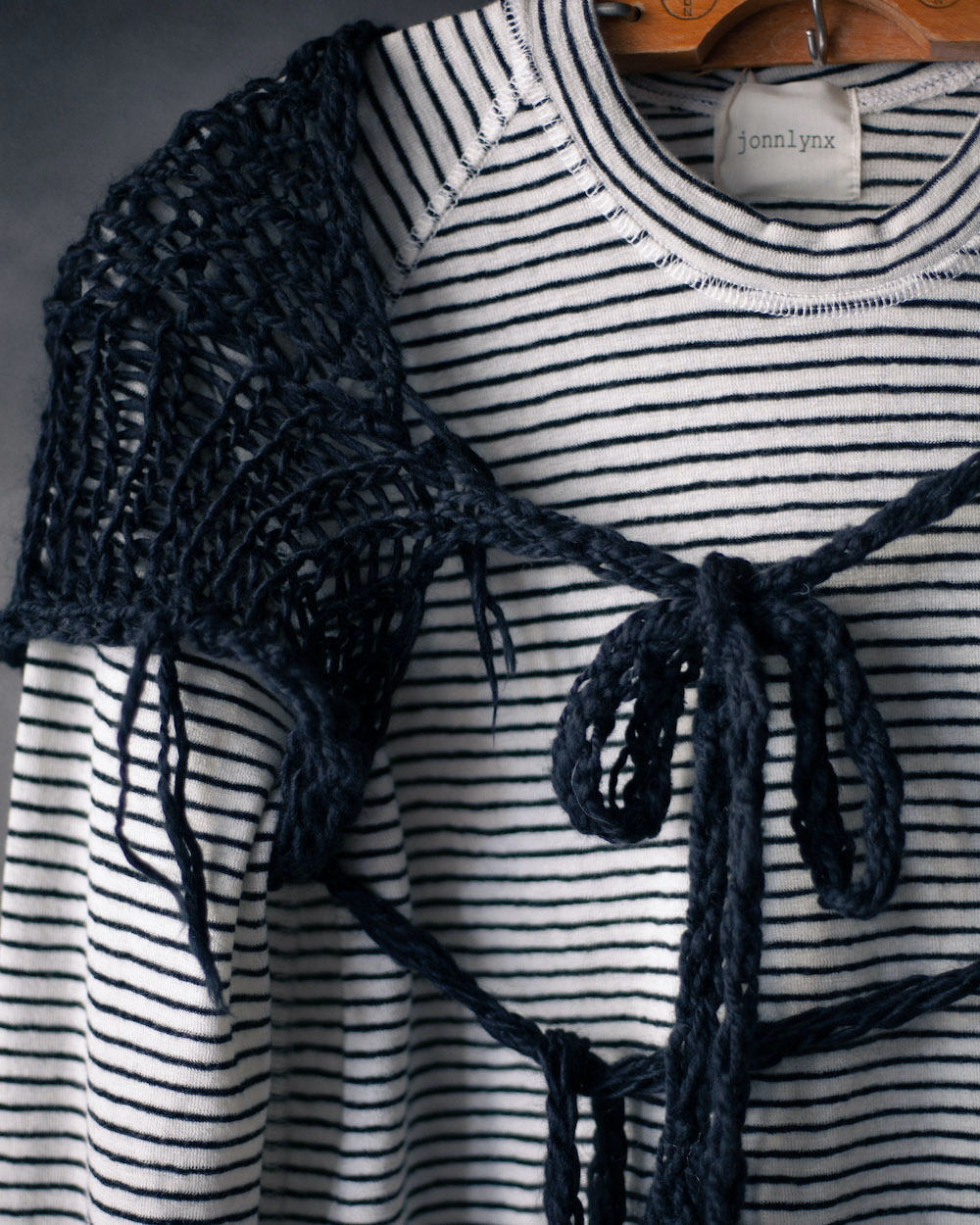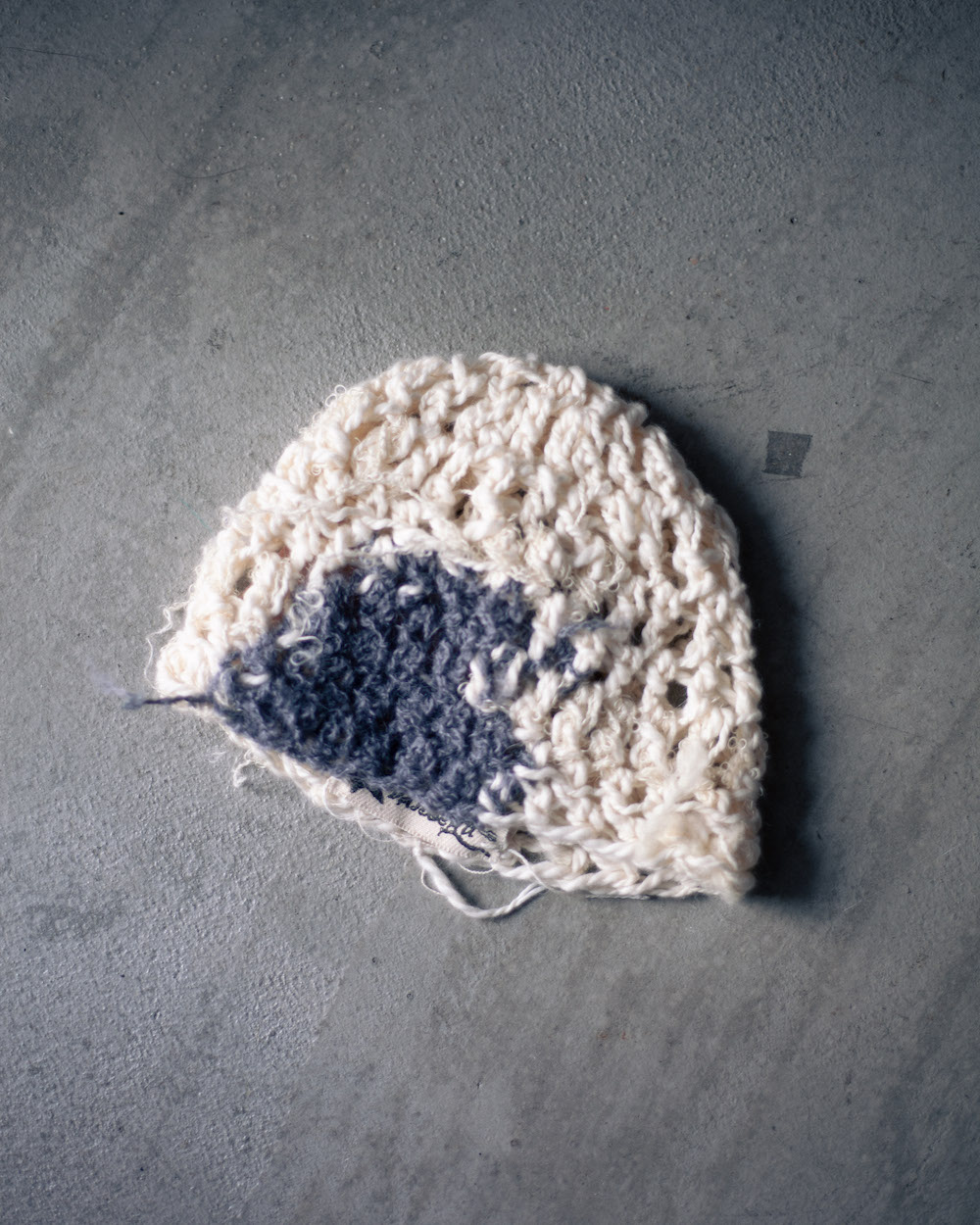 いつものアイテムにプラスするだけで、違ったコーディネートになるアクセサリー感覚のニット。ぜひ店頭でご覧くださいね。
ONLINEはこちらから
THE STORE by maidens
古田
MAIDENS SHOP WOMEN
〒150-0001
東京都渋谷区神宮前2-20-9
TEL  03-5772-5088
MAIL  women@maiden.jp
WEB  http://shopwomen.maiden.jp/
INSTAGRAM  maidensshop_women
-CONTACT-
☎:03-5772-5088
✉:women@maiden.jp
-SISTER STORE BLOG-



2023/11/19